Government Investment & Economic Superiority
Essence 07.13.2020
Discussion
CNBC: "SpaceX sees EXIM Bank as 'critical' in winning global market share from foreign competitors"
SpaceX commercial sales director Stephanie Bednarek made quite the statement on Thursday saying "I think it's fair to say that SpaceX may view EXIM as an extension of our sales force and an asset that's really critical to help us win international business" The U.S. Export-Import Bank (EXIM) is a federal lending agency designed to help U.S. companies seeking opportunities in emerging markets, thus promoting exports of the United States.
The Agency has been a substantial supporter of SpaceX, helping the company compete against international businesses that are primarily state-backed. A decade ago, the U.S. had no market share in the non-government spacecraft launch market. Bednarek stated, "Now in 2020 we're seeing about 65% of that share and that is thanks to SpaceX's efforts in this area." SpaceX has been critical to the United State's early endeavors in the space economy which is estimated to be worth over $1 trillion dollars by 2040.
In this scenario, it is easy to see the value of government investments in 21st-century technologies. However, over the last 10 years, EXIM has only allocated $24 billion in private capital into space companies aiming at commercializing space infrastructure. This amount of government investment looks laughable when compared to the federal spending numbers we have seen during the COVID-19 pandemic or even Joe Biden's newly proposed economic plan.
We believe this really boils down to one question. Global influence is currently a duopoly; The United States V. China – Is the U.S. Government going to make a commitment to investing in 21st-century economic dominance? In this case, EXIM's commitment to SpaceX helped the U.S. company gain superiority over its Chinese competition. The COVID-19 pandemic has helped shed a light on the dark side of globalization – dependency on your rival. In Episode 5 of the All-In podcast; Chamath Palihapitiya, Jason Calacanis, David Sacks, and David Friedberg share ideas on regaining independence on microchip technology, clean energy, pharmaceuticals, good, 5G, and more. The United States is at a critical point in terms of global influence, some even referring to it as Cold War 2. Federal investments into U.S. industries aimed at solving 21st-century problems will be crucial to the dominance of the U.S. economic engine moving forward.
Portfolio
Portfolio Overview
What is going on in this market? A few weeks ago, CNBC came up with a new term for markets other than Bullish and Bearish, they came up with "Kangaroo Market". As we outlined last week, $SPY was pinballing between the $300 and $315 level, but we had a clean break of this level last week. We have been watching the MACD indicator closely, and on Wednesday we had a bullish crossover for the first time in nearly a month. Because of this and the break in the consolidation we are nearly 100% in our portfolio. Last week, our big gains in $EBAY, $SNAP, $TWTR, and $NET were unfortunately mitigated by the bad timing in $PINS $SMAR and $FTNT. On Thursday $PINS and $FTNT hit all-time highs and the charts were looking like there was more upside to be had, but unfortunately, they both took a nosedive. We cut $PINS immediately for a 50% haircut and are currently still holding $FTNT at about a ~30% loss. We bought $FTNT at $149/share at market close on Thursday but on Friday it fell to $146/share. We are still holding these contracts and are hoping for a quick 3%-5% gain over the next couple of days. A few of the indicators we like are still screaming buy so we will continue to hold in the short-term.


Weekly Trade Spotlight
Our biggest winner this week in $EBAY. When there are new all-time highs in a stock, there is no resistance and large moves can happen because the only sellers are profit takers. Look at Tesla over the last few weeks if you need another example.
The $EBAY call was bought on July 1st when it broke out of its previous all-time high. The MACD had printed its second green bar confirming the bullish price change. As momentum and swing traders, we love to see either the MACD reverse to bullish or see a new breakout into a 52-week high. In this case, we saw both on the same day. Additionally, the stock was trading in a "bearish" period prior to this and had been using the 20-day moving average as support, another great bullish signal.
We sold this position on Wednesday around $57, it is currently trading at $59.27. Why you might ask? Say it with me now, pigs get fat hogs get slaughtered! We had an average sell price of $5.34 which was good for a 106% gain. We had bought several contracts and slowly exited our position throughout the week to lock in gains.

Watchlist 07.13.2020
It finally is earnings season! Q2 earnings are something we have all been looking forward to over the last few months. The big banks, they pulled the market up on Friday signaling a potential earnings beat to Wall Street. In late June all of the major banks passed the stress test, and a majority of the big banks also passed an additional sensitivity analysis test. Some did not pass the sensitivity analysis test, but only after assuming astronomical loan losses of over $700 billion (which is hopefully unlikely). The stress test report, market reaction on Friday, and the charts look like the sector could break out from their beaten-down 2020. We have several banks on our watchlist this week.

Private Company Spotlight
Accion Systems: Website | Funding
Accion Systems is a Boston Mass. based provider of in-space propulsion systems for satellites. The company is pioneering scalable electric propulsion technology that could completely change the viability of spacecrafts beyond Earth's orbit. Accion has replaced heavy tanks, pumps, valves, propellants, and ionization chambers with a new ion engine. The Tiled Ionic Liquid Electrospray (TILE) thrusters are lighter, more efficient, and more powerful than current cold-gas propulsion systems.
The small satellite market is projected to reach $7.53 billion by 2022 with a CAGR of 20.83%. The growth is driven by satellite miniaturization and efforts to reduce mission cost which has attracted widespread use in commercial, civil, government, and military applications. Accion's TILE propulsion systems give small satellites positioning capabilities, greatly extending a satellite's mission lifetime. Positioning can also increase efficiency & accuracy while reducing the number of satellites necessary to accomplish a task.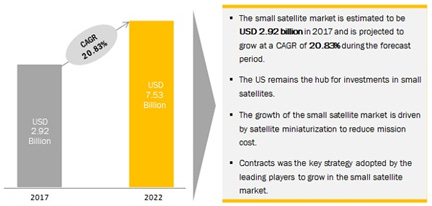 Accion recently raised a Series B of $11 million bringing their total funding to over $36 million. Investments have been led by Shasta Ventures and Boeing HorizonX while also drawing mutual interest from the Defense Department and NASA.  
We believe it is important for early-stage, pre-revenue companies with potentially groundbreaking technologies in new fields to keep pushing the envelope. Economies of scale are largely necessary for new technologies to catch on, Accion has intentionally focused on making their thrusters small, affordable, safe, modular, and scalable. We would suggest the focus to stay on R&D while also trying to secure contracts, create interest, and build defensibility in the marketplace.
Doodle
What are the next steps in the Coronavirus pandemic?
On July 4th, Spain put a 200,000-population providence in confinement, and yesterday on July 12th, they were officially put on lockdown. While this is an exceedingly small domino in the world, it is a domino non-the-less. Less than 1% of the entire population of Spain has been infected with the coronavirus, but their death rate is nearly 10%. The US is picking up at alarming rates, they are just over 1% of total infections but their death rate is 4%.
Will this trend continue? Is Spain going to be the first Western country to fully shut down its economy again? Judging from their death rate it seems like that might be the safe thing to do. And if that does happen, who will follow suit? I am not sure, but I am not taking lockdown measures off the table. If that were to be the case, we would all get ready for an even more unpredictable 2nd half of 2020.
Learn Something
The Space Economy
Export-Import Bank of the United States (EXIM)
Continuous Improvement
Tell us how we are doing! We always appreciate feedback and want to do our best to connect with our readers.
Please take our survey: https://docs.google.com/forms/d/e/1FAIpQLScngneDBiiGoISePVr4irhxu9r01pB6U05D8N9DAeTEVCclRQ/viewform
Disclaimer: Meera Capital is not a registered investment, legal or tax advisor, or a broker/dealer. This article reflects the opinions of Meera Capital, this analysis is the basis for informational purposes only. The author of this article may have an interest in the security that is being discussed. Meera Capital encourages all readers to do their own research. This article was written with the intent of providing readers a basis to form their own opinion after reading our thorough analysis.